text.skipToContent
text.skipToNavigation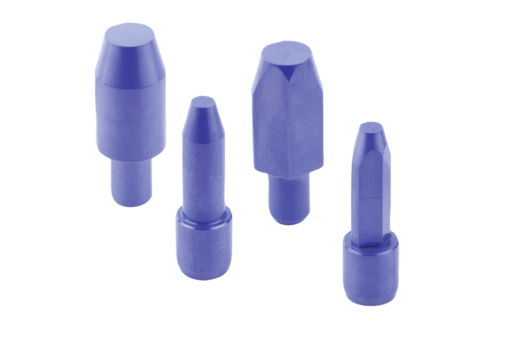 Locating pin ceramic, similar to DIN 6321, Form A from 70,46 €

plus sales tax

plus shipping costs

Locating pin ceramic, similar to DIN 6321, Form B from 77,10 €

plus sales tax

plus shipping costs

Locating pin ceramic, similar to DIN 6321, Form C from 87,05 €

plus sales tax

plus shipping costs

Locating pin ceramic, similar to DIN 6321, Form D from 86,22 €

plus sales tax

plus shipping costs
Description
High-performance ceramic, Cerazur.
Form A locating pins are used to position workpieces and fixture parts in reamed holes.
The flattened Form C can be used to bridge tolerances in hole spacing or to secure the part to be positioned in one direction only. The Form A locating pins can also be used as limit stops or fixture feet.
Cerazur is extremely impact and bend resistant. The basis of this material is zirconium oxide. It is a composite metal-ceramic material.
Form A and B: cylindrical locating pin
Form C and D: flattened locating pin